Board of Directors
PRESIDENT: Jonathan Hardin

VICE PRESIDENT: Jose Peo

SECRETARY: Sue Roethel

TREASURER: Patti O'Brien

DIRECTORS: Donna Bour-Purdy, Mary Chambers, Tommy Borrelli
Jonathan Hardin, President
Appointed to the President's role in July, 2016, Jonathan W. Hardin is a Paralegal for Weinstein & Randisi, LLC, a family law firm in Rochester, New York and a graduate of Jones County Junior College in Ellisville, Mississippi. He and his husband, Stan Jones moved to Rochester five years ago from Ridgeland, Mississippi. They have made Rochester their home for the culture and tolerance of the area. Recently purchasing a home in Charlotte gave Jonathan the desire to serve on the CCA Board to help maintain this great community they have fallen in love with. Jonathan has over a decade of experience in the legal field, politics and animal rights at the state and local levels, including serving as the President of the Pine Belt Animal Adoption and Rescue Center in Lumberton, Mississippi, The Elections Chairperson for the Forest County Democrat Executive Committee, the Vice President of the Young Democrats of Hinds County, member of the Hinds County Executive Committee, Secretary of the Young Democrats of Mississippi (i.e. a statewide committee) and staff liaison to the Mississippi Volunteer Lawyers Project's Board. He has always held a strong belief in supporting the community on a local level to foster the best of our neighborhood. He held the personal belief that we grow safe and productive communities by giving the best we can offer to grow the productive community that all can desire to call home.
Jose Peo, Vice-President
Jose Peo was appointed to fill an open Board position on February 6, 2017 and elected to the position of Vice-President in April, 2017.  Jose grew up across the river in W. Irondequoit, with dreams that he would travel the world. With the help of the US Army, he was deployed to several destinations, and in the summer of 2010, he took a road trip around the United States. "I explored and experienced everything that many countries and states had to offer, but my heart still belonged to the great city of Rochester. Since then I have dedicated my life to becoming a future leader in my community by getting more involved in community and political organizations, and having a "purity of intent." I moved to within the city limits for that purpose, and fully dove into helping to create the community that I would like the next generation of explorers to want to come to Rochester for. "
Jose will represent CCA on the City of Rochester Nuisance Points Abatement Committee, charged by the city to review the program and chaired by former Mayor Johnson. He is a Certified Personal Banker at Five Star Bank, a Treasurer for the Spencerport Masonic Temple, a member of the NW Democrats and La Cumbre, a resident of Charlotte, but "most importantly, I am a man with a dedicated heart for my city."
Sue Roethel, Secretary
Sue Roethel has served on the Charlotte Community Association (CCA) Board since January. In that short time, she has taken on the role of Secretary, Board Liaison to the Communications Committee and a member of the not-for-profit Status Committee.  As Secretary, Sue records the meeting minutes, documenting the history of what is happening within the CCA and enabling the Board to keep on track and aligned with the CCA goals as they progress. Copies of the minutes for both the General Meeting and Board Meetings can be found on the CCA website, http://www.charlottecca.org/who-we-are/meeting-minutes2/.
In her day job, Sue is a Senior Staff Specialist at RIT in the National Technical Institute for the Deaf. Her work supports research grants related to the education and employment of individuals who are deaf and hard of hearing. She has been at RIT for 17 years, with the last five at NTID. Sue is a seven-year resident of Charlotte. When she's not doing CCA work, she loves to play with her four-year-old grandson or hike with her friends. She also plays in a golf league and there are two motorcycles just sitting in her garage that she used to ride quite a bit, but doesn't seem to get to these days. Her favorite Charlotte activity is to hike the woods from her house to the Riverway Trail with her kids and grandson.
Sue decided to join the Board because "the board level is where organizational decisions are made and real change can take place. I wanted to influence that change and be a voice that was underrepresented." Her hope is that "members and residents come together in unity for a stronger Charlotte. We can, and should, be as highly respected as Corn Hill, South Wedge or Park Avenue. We also need to stabilize with a solid infrastructure for the organization to thrive for another 52+ years."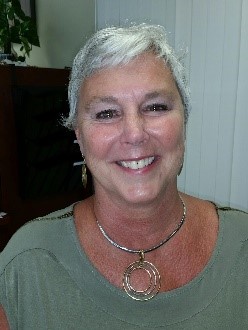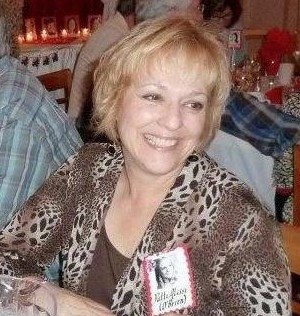 Patti O'Brien, Treasurer
Patti has lived in Charlotte since 1975. She recently retired form Flower City Glass as the Contracts Manager in the Construction Department. She has a rich history in Charlotte. Her mother's family settled here when they came from Italy and she has spent her whole life in this area. Her husband grew up in Charlotte as well.   "I believe it was a beautiful area to raise my family and I have long and wonderful relationships that have continued throughout our whole life rooted in Charlotte."
In January, 2016, Patti agreed to take on the responsibility of Treasurer, an open position. In addition, she will help with Programing and Fund Raising and is looking for community volunteers to help raise funds for the association which will support community outreach programs such as Scholarship Awards and CYAA sponsorship.
Her hobbies include reading, working in the yard and spending time with her grandchildren. She lives on the river gorge overlooking Turning Point Park, and loves to sit in her backyard and enjoy the beautiful river, the boats and all the wild life back there. She also loves walking along the pier and of course, visiting Abbotts.
In addition to her role on the CCA Board, Patti has just been voted in as a board member of the Ontario Beach Parks Committee as the liaison for CCA. She also plans to begin volunteering in the Rochester City School district as a reading helper when she returns from her post-retirement trip to Disney!
When asked why she wanted to become a CCA Board member, Patti says, "I have been a member since 1975 and was active in our early years here. Children, work and elderly parents prevented me from being involved for many years. Now that I am retired I am jumping in with both feet!"
Donna Bour-Purdy, Director
Donna has lived in Charlotte for the past 11 years, and attended both #42 school and Charlotte Junior-Senior High School while growing up in the Greece Free School District. Elected to the Board in November, 2015, she is the Communications Chair, Newsletter Editor, and member of the Charlotte Beautification Committee.
Retired from Bausch + Lomb, Donna is putting her skills in Finance, Customer Service, IT and Communications to work to support the Charlotte Community Association mission.
Gardening is at the top of the list for summer activities, and she and her husband Trevor, have been actively involved in the Charlotte Beautification Committee for the past several years. Donna also volunteers with Habitat for Humanity – Women Build – a team of women that raises funds and builds a house in the City each year. Donna sees a lot of opportunity available to the Charlotte community at-large, and is looking forward to seeing the Association grow and drive the change that's needed.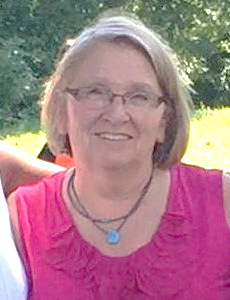 Mary Chambers, Director
Mary was appointed to the Board in May, 2016. A Rochester native, Mary and her husband Fred returned to the Rochester area four years ago to be close to their family and eight grandchildren after being away in the Princeton, New Jersey and Philadelphia areas for 18 years while working for Johnson and Johnson (J&J).
Mary graduated from Cardinal Mooney HS and subsequently attained undergraduate degrees from the Rochester Institute of Technology and Thomas Edison State University, and an MBA from the University of Maryland. Prior to retiring from J&J in 2014, she managed both commercial and government contracts for the J&J family of companies and served on the board of the Association of Military Surgeons of the US Sustaining Membership Committee as Secretary, Treasurer and Chairperson.
"I decided to run for a Board of Director's position in the CCA based on my overwhelming respect ad admiration for the CCA Board and members have both completed and in which they are currently engaged. I was so impressed with the accomplishments and dedication of the CCA Board relevant to making Charlotte a better place in which to live and raise a family that I knew I wanted to be part of this team. My husband and I purchased a home on Beach Avenue and were drawn to this area because of its natural beauty; we are dedicated to keeping Charlotte a wonderful, desirable and safe community in which to live."
Tommy Borrelli, Director
Tommy Borrelli, a Charlotte resident of 33 years, was appointed to fill an open Director position on the CCA Board in May, 2016. Tommy has lived in Charlotte with his wife Cindy, for 33 years. He is retired from Eastman Kodak Company and now rises at 4 a.m. to mow the golf course at Lakeshore Country Club.
Its back to the future for Tommy, who was on the CCA Board in the 1990's. When asked why he decided to re-join the Board he said, "I want to be part of the solution and continue to be involved in my community." He was also involved in the Coast Guard Auxiliary and served as Vice-President of the Charlotte Genesee Lighthouse Historical Society.
In his spare time, Tommy plays bass guitar for a classic rock band called "Off the Record". They will be performing at Ontario Beach Park in October, 2016, for River Romance Weekend.